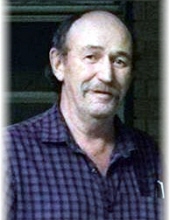 Obituary for David Shehan
Funeral Services for David Shehan, age 60, of Laurel, Mississippi will be Wednesday, October 3, 2018 at 11 A.M. at The Cummings Family Funeral Home. Interment at Fairview Cemetery in Bedford, Iowa will follow the service. Memorials may be directed towards the family. Memories and condolences may be shared with the family at www.cummingsfamilyfuneralhome.com under Obituaries.

David Rodney Shehan was born May 17, 1958 in Clarinda, Iowa, the son of Robert Martin Shehan and Ethel Mae (Newkirk) Shehan. David was the 5th of 7 children. He grew up in Bedford, attending Bedford Community School, graduating with the class of 1976. Most people knew him not as David, but as "Shoes." David acquired this name after working in the family owned business, "Shehan's Shoe Box." He also worked for Marvin Salen at Vogt Seed Company, where he grew very close to Marvin. David gave his youngest son, Wesley, the middle name Marvin in honor of him.

In 1980 David moved to Texas where he started his lifelong career in the Oil Industry. In 1987 he married Vickie Golubin. The couple moved to Mississippi where David continued to work as a field technician for Denbury Resources Incorporated of Heidelberg, Mississippi. David retired from Denbury, after 23 years, due to his health in June of 2018.

David loved people and never knew a stranger. He was always willing to lend a helping hand to anyone in need. David was baptized at the Corinth Baptist Church in Heidelberg, Mississippi. In his younger years, David spent much of his time at his brother John's house, where he loved to ride horses. David also enjoyed music and played guitar for many years. In his free time, David liked to fish, play golf, travel and was a bit of a history buff. He had a quick wit and always had a joke to tell.

David was a humble man, who always thought he could have done things a little bit better. Even though David lived away from Bedford most of his adult life, Bedford and the friends he made were near and dear to his heart.

Left to cherish David's memory are his wife, Vickie of Sandersville, MS; five children he loved dearly, Jessica Wheeler of Conroe, Texas, Phillip Shehan (Leanne) of Lawton, OK, Caitie Seaton (Jason) of Wichita, KS, Ashley Watson (Kenneth) of Borger, TX, Wesley Shehan (Kristin) of Ellisville, MS; siblings, Joyce Shehan of Clarinda, IA, Kaye Ware (Len) of Land O' Lakes, FL, Pat Shehan (Jon Ryan) of Conroe, TX; mother, Ethel Mae Hanshaw of Bedford, IA; grandchildren, Emily, Jay, Mackenzie, Reed, Braylee, Gage, Beau, and Jayce along with many nieces, nephews and friends.

Preceding David in death were his father, Robert Shehan; step-father, Clif Hanshaw; sisters, Janice and Susan Shehan; brothers, Steve and John Shehan; and a step-brother Jim Hanshaw.

David will be greatly missed by all that knew and loved him.
Previous Events
Funeral Service
Cummings Family Funeral Home
1406 Madison Avenue
Bedford, IA 50833
Interment
Fairview Cemetery
Bedford, IA 50833
Memorial Contribution
May be given in his name.