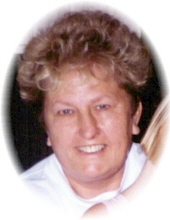 Obituary for Sandra Sue Wakefield
Celebration of Life Memorial Services for Sandra Wakefield, age 73, of Bedford, Iowa, will be held July 13, 2018, at 1 PM at Grandview Park in Des Moines, Iowa. For further information please contact an immediate member of the family. Memorials may be directed towards the family for a memorial to be chosen at a later date. Cummings Family Funeral Home was entrusted with the arrangements for Mrs. Wakefield. Memories and Condolences may be shared with the family at www.cummingsfamilyfuneralhome.com under Obituaries.

Sandra "Nanny" Wakefield went to be with her Heavenly Father, Saturday, April 28, 2018. Sandi was born August 29, 1944 to Edward and Viola (Hutchkins) See in Marshalltown, Iowa. A traveler at heart, Sandi spent time living in many states including Iowa, Arizona, California and Montana. She graduated from high school in 1962 and went on to attend Drake University in Des Moines, Iowa. After spending several years in the administrative field she decided to take on a more personal role as a live-in nanny. Being a nanny was something she found great fulfillment in. During this time she cared for numerous children, many whom she was still in contact with at the time of her passing.

Her greatest accomplishment by far was the role of mother and grandmother. She dearly cared and loved her family and all that they did. Sandi enjoyed socializing with family and friends, weekend visits with her grandchildren, shopping and ensuring the continuity of her family was carried on. It was often joked that Sandi was the "lady in the know."

Sandi is survived by her children; sons Todd (Nikki) Adamson of Baker, Montana; Troy (Samantha) See of Des Moines, Iowa and daughter Stephanie (Robert) Clary of Phoenix, Arizona; nine grandchildren Steven ( Lovejoy), Tristen (Jake), Trey (Jamila), Sammy, Takoda, Valerie, Chloe, Terrance, Tatum; sisters Shirley Curry of San Bernadino, California and Pam (Earl) Mathiews of Orient, Iowa.

Sandi is preceded in death by her parents and brother Denny See.

May God comfort all that knew and loved Sandi. She will forever live in our hearts.